Opioid Initiative
Hope is Dope
Join us as we discover a revolutionary approach to the understanding, treatment, and successful recovery of opioid addiction. We are not winning the war on drugs using fear and negative energy. Hope is Dope offers a fresh and optimistic approach to healing. Using science and easily understood analogies from the text "Hope is Dope" by Steve Treu, this class provides insights into an alternative treatment plan that offers a clear pathway to recovery.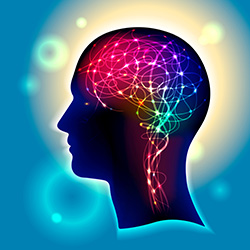 ---
Hope is Dope: Professional Series
This class is free and open to professionals working in or alongside the SUD recovery and social service fields. This three-part series will be held on Tuesdays March 14th, 21st, and 28th from 6:00 to 8:00 p.m. and will be held at BC3's Public Safety Building. Online attendance is offered along with 6 CEU's for those who complete the training.
---
Establishing Financial Wellness
Establishing Financial Wellness is a course focused on providing you with the skills necessary to manage your money in ways that will give you peace of mind. This course is intended to provide you with an understanding of balancing your income to expenses through budget management. Budget management will give you the stability and control of your daily and monthly finances which may provide you the opportunity to save for unexpected emergencies. Our goal is to show you that you can have a healthier financial future and gain the freedom that it provides.
This class consists of three Monday sessions:
April 24 @ 6:00 p.m. - 8:00 p.m.

May 1 @ 6:00 p.m. - 8:00 p.m.

May 8 @ 6:00 p.m. - 8:00 p.m.
Location: Glade Run Community Wellness Center, Downtown Butler
Cost: Free
*Registration closes on Sunday, April 23 @ 12:00 a.m.
---
Hope is Dope: Refreshed Community Series
This Refreshed Community Series is free and open to the public for anyone interested. New participants get the complete training and returning participants will have the opportunity to dive deeper into concepts through open discussions. This three-part series will be held on Tuesday April 25th, May 2nd & 9th from 6 to 8 p.m. at Glade Run Community Wellness Center 123 E. Diamond St. Butler, PA in the sanctuary. This class is in-person only.
"It's All in Your Head" - Understanding brain science behind recovery
"A Unified Diversity" - A common goal with different paths
"Just Say Yes" - The positive approach to prevention & recovery
Cost: Free
Downloadable, printable flyer (PDF)
---
Hope is Dope: 10-week program for recovery
This is a two part program that will be scheduled at a later date, TBD. Click the "Get More Info!" button below to stay informed.
Part I:

Achieving Chemical Balance

Part II:

REBT applications
New Eyes: A Unifying Vison of Science and Spirituality
---
Hope Nights - Free & Open to the Public
Provided by BC3's Opioid Initiative
Hope Nights are free events open to the public aimed at bringing those in recovery and those supportive of recovery together for an evening of fun.
March through September - View Hope Nights schedule
---
---
Instructor: Steve Treu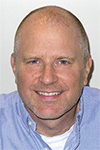 Licensed Professional Counselor and of author of: Hope is Dope and New Eyes and Quantum Revolution Counseling


---
Continuing Education Units
For licensed professionals needing CEU's, "Reset Your Brain: Hope is Dope" provides 6 CEU's. Butler County Community College is a Pre-approved Sponsor.
---
Community Collaborators
BC3 would like to thank the following collaborators that support "Reset Your Brain: Opioid Initiative:
Center for Community Resources

ANR
ART CENTER IN BUTLER
CCO JUBILEE
First Energy
The Confluence in New Castle
Roar Center in Sharon
YMCA